brain geometry
3 tags
""What is your religion?" said Dorothea. "I mean — not..."
– Middlemarch, George Eliot
11 tags
This Week
We watched the Oscars and and let out a frustrated sigh when Anne Hathaway said "it came true", even though we didn't see Les Mis so we couldn't really judge. I combed through red carpet pictures more than I should have We went to get cupcakes paired with wine (peanut butter cupcake w/ chocolate inside + a malbec = exactly how good you think that would be which is really...
6 tags
Two Truths & A Lie
Rules: Pretty self-explanatory. Say two truths, and one lie about yourself, so that people can get to know you. So, two (doodle) statements below are true, and one is a lie. Guess which one! This shouldn't be that hard… I just felt like trying new things (ie: doodles) on this tumblr space!  1) I watch Downton Abbey because it's emotionally cathartic.  2) I am a natural...
5 tags
6 tags
Arthur's Valentine
Today is Valentine's Day* and I am thinking of Arthur the aardvark. Yes, that Arthur. Every year around Valentine's Day, I am always reminded of a particular episode of the Arthur television series when the gang has the post-holidays blues. The episode begins with the group sitting in some sort of diner, their chins slumped into their hands, elbows resting between milkshakes, mourning the end of...
2 tags
12 tags
2012 Year Round-Up
Here's a list of things I did in 2012. Some of it interesting, some of it not, but it all happened.  January:  Spent most of this month at home, on winter break. Got my new Warby Parker's and fell in love with the company. They're one of the few retail e-mails I actually read. Went to Chicago and had yummy pancakes (and lots of other food - you will notice a theme), saw the...
5 tags
Some Unreasonable Fears
That I will accidentally let a violent criminal into our office floor when I'm letting myself into the office (coded card required for a satisfying little "beep!"). So often someone will call out to hold the door and I don't know who they are! I feel bad shutting the door in their face, so I let them in. But what if! What if!? Automatically closing doors (i.e: elevator...
3 tags
monday
"It's Monday…don't start too hard," said the man as he headed toward the nearest coffee shop via my directions, as I turned into my office building entrance. Just two minutes later I am riding the elevator with a different man - he had entered the building at the same time as me. He is seemingly already aggravated as he jams his finger into the elevator button until...
8 tags
A Starbucks Story
The Starbucks line winds behind her as she stumbles through a French accent to order a cappuccino. The barista, a mid-twenties, Under Armour-wearing man with a friendly, wide smile aks her, "small, medium or large?" What? A Starbucks employee resisting the Tall, Grande, Venti nomenclature? Unheard of. Are there not terrible rumors of Starbucks patrons being denied their freedom of...
2 tags
because one wasn't enough
I started a new blog today. It's called "(caroline) photobooth", for now. It's a weekly photo diary, I think.  I wrote all about it on the blog itself (for the lazy scrollers, the explanatory post is below the first photo post). Here goes nothin': carolinephotobooth.tumblr.com  Check it out, please. PS: If you think I haven't been listening to Death...
8 tags
tonight, i'm cleaning out my wallet
My father keeps his 'lucky calendar' in his wallet. It's a tiny plastic calendar with a year laid out, by month, in a grid. He's had it since his days in the army. With a pen, he crossed off every date until he was out of the army. The tiny calendar has since deteriorated, bits of months are missing, but he keeps it in his wallet always.  Sometimes when he keeps his...
6 tags
I like making lists
Things That I Have Done Now That I Am An Alumnus* Got tan for about a week (maybe two if I'm pushing it). Started work therefore am not tan anymore. No windows sucks out your soul tan Went to an Alumni Happy Hour on a severely rocking boat. Friend paid me back for the pitcher of beer by buying me McDonalds for dinner. I had a wonderful train ride home; my QPw/Cheese sat snugly on my lap...
3 tags
congratulations, Catherine?
So, in anticipation for graduation we had to fill out these phonetic name cards to hand to the reader as we walk, proudly, bounding, bouncing, what have you, across the SPAC stage.  The phonetic name cards were handed to us during our Graduation Fair about 3 weeks prior to graduation.  Grad Fair = nasty college errands that no one wants to do — outstanding library books, bursar charges,...
5 tags
cooler than cool
I use the word "cool" a lot - mostly in a slang context.  In fact, rarely do I use the word "cool" to describe temperature unless I'm referring to baked goods or the weather (sometimes).  But, do other people still use "cool" for slang?  Am I uncool for using this word so often?  Various Uses  I use "cool" to describe a person.  Example,...
8 tags
things I did in February instead of blog
Looks like February came & went and I didn't write anything on tumblr.  Clearly I have an enormous blog audience and I got lots of anxious fan e-mails/letters/packages expressing the serious concern about my lack of blogging, so I'm here to recap February, and, most importantly, to blog*.  Onwards! Things I did in February instead of blog: Made an infographic for class about the...
4 tags
hipsters: 1 | caroline: 0
Yesterday my new Warby Parker glasses arrived in the mail.  Upon spotting the package, I ripped my contacts out of my eyes (they're dailies so I'm allowed to do this), and immediately placed my new, bigger, more hipster glasses on my face.  Instantly I realized something was wrong.  It was as if the outer rim of the glass was a different prescription than the middle.  When I focused on...
5 tags
the criminal
Today I accidentally dressed very much like John Bender from The Breakfast Club: red flannel, jeans, boots, scarf, I even had the fingerless gloves. Eat my shorts. PS: If you think I'm not listening to "Don't You (Forget About Me)" by Simple Minds as I'm typing this, then you're sadly mistaken. 
4 tags
cleaning
This week I majorly cleaned my room.  After a frustrating attempt at actually putting items and clothes away, I decided I needed to do some major donating/dumping to make room and do away with clutter and the fact that my room is a representation of me from age 12-17.  So, here's a list of things I've learned: After going through tons of old purses, I have so much change that it...
5 tags
winter break: expectations/reality
Expectations Finish the second half of The Corrections; read A Visit from the Goon Squad and all of The Hunger Games Do a couple cool crafts Finish my Abroad Scrapbook Bake new things (particularly cupcakes) Go to Chicago Do some real-world things Reality If I don't come home and go on Stumbleupon or watch too much Netflix, maybe I'll actually finish the books. If not,...
4 tags
all growed up part 2
As time is going by in my Senior year of college I have progressively regressed in my behavior.  As of the-day-before-the-last-day-of-classes-of-first-semester, I have done the following, in the following order: Got my belly button pierced (~16 yrs old behavior) Got a Baby-G watch (~9 yrs old behavior) Packed a lunch of a turkey sandwich in tupperware, carrots in a little plastic baggy, an...
4 tags
all growed up; all tripped up
I'm doing "Real World" things today.  I'm filling out applications.  I'm fixing my resume.  I even made a LinkedIn account.  For some reason the LinkedIn account scared me the most?  Something about a Facebook-esque website that's supposedly really professional made me really nervous.  I really think I was actually holding my breath as I was filling out my...
6 tags
Silvia by Miike Snow A (mellow) party is...
4 tags
it's getting dark earlier...
and it feels like Denmark all over again.  I'd like to say this makes me totally nostalgic, but, really only because it suddenly was acceptable to begin your night of red wine and watching TV on the couch at 4:30.  It got dark really early.  Like, really, really early. Like, the sun is very visibly beginning to lower its position in the sky by the end of my Nordic Mythology class at...
4 tags
college halloween
Exists only on the weekends.  Thursday was four days before Halloween and it was perfectly acceptable and expected to be costumed in the evening.  And same for the rest of the weekend.  We discussed our costumes in terms of tiers.  Thursday was third-tier, Friday night was second-tier, and Saturday was top-tier.  Sunday? A day of recovery, dressed up in nothing but pajamas and surrounded by...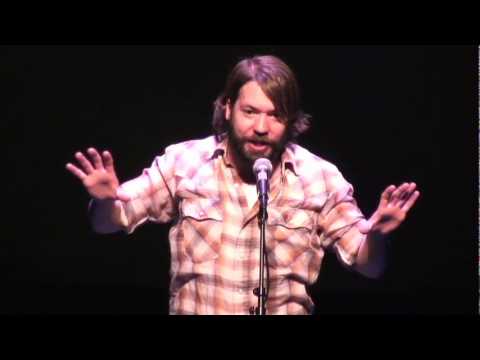 5 tags
i thumbed through some catalogs today
and two out of the three were already holiday themed. No, I'm not ready to know how to DIY make a Christmas tree on my wall (I'm not sure if I'll ever be ready for that. DIY menorah-on-the-wall and I'll think about it.) But, Fall anyone? Halloween? Thanksgiving? Foliage? Oh, oh, I'm sorry, did that happen in catalog-world in August? I'm very riled up.  So riled...
5 tags
nostalgic
Good Thing: Pop Up Video is on right now / every night at 12am. Bad Thing: TV screen is too small & eyes are that bad even with glasses that i can't comfortably read the pop ups. Also, "The Best Song of the 00's" is going to be airing on vh1 all week starting at 10. No, I'm not a walking advertisement of vh1…they just happen to be having amazing...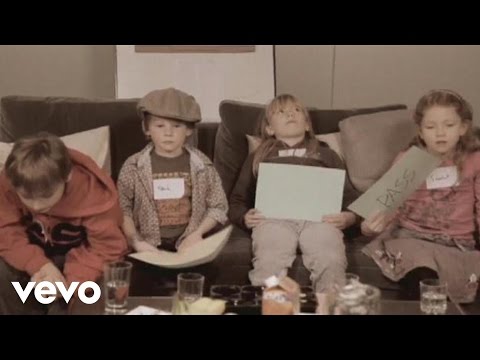 3 tags
a new morning alarm
My ideal wake up alarm is the radio, specifically a morning talk show.  I like waking up to their chatting and pop songs. UNFORTUNATELY, this year, I can't get any radio signal in my apartment.  Just lots of the chhhh and shhhh sounds.  Lots of white noise.  Boo.  This brings me to having to wake up using my cellphone alarm.  This would be fine considering in Copenhagen I woke up at 7:00am...
6 tags
nails did
I like to paint my nails.  But, it's becoming a little ridiculous.  Not in the sense that I have 100 nailpolishes (I have 30, thank you), but I've started to associate nail colors with different things.  Kind of like how much people do that with songs.   H&M "U Must Have This" Blue - first date Essie "Wicked" - high school friend China Glaze...
"The world will little note, nor long remember what we say here, but it can never..."
– The Gettysburg Address, Abraham Lincoln. I read this quote every year on this day.
i miss blogging
This is a cheap post to sort of mask the fact that I haven't blogged in a long time. Not like I have any responsibility to anyone to blog, by any means, but I still feel weird.  Perhaps becuase it's been a little over a year since I started this blog (happy birthday).  Either way, I'll either chalk it up to writers block or to being unusually busy for the past 2 weeks.  Maybe...
4 tags
sneaker anxiety
Today I have to go to the mall to buy new sneakers.  By new sneakers I don't mean Converse or Keds.  I mean real, athletic sneakers. I don't remember the last time I bought new sneakers.  Freshman year of high school, maybe?  Well…shows you how much I use 'real' sneakers.  But, sometimes people spend a semester eating on the couch and realize after a summer of similar...
national book week?!
I saw this on Facebook, but decided instead of making this my Facebook status, I'll blog it instead. (aka: I haven't blogged in a while and here's a good excuse) It's National Book Week. The rules are: Grab the closest book to you. Go to page 56. Copy the 5th sentence as your status. Don't mention the book. Post these rules as part of your status.  "Well,...
nyc hyperbole
She waits on a somewhat lengthy lunch line outside in a heat wave in NYC (we'll guarantee her a certain starting-level of crankiness) and chats on the phone.  She talks about her morning commute from Union Square.  It was "terrible."  She "waited five minutes on the nasty track" and she "knows" that five minutes isn't that long, but in this heat it...
4 tags
my take on 'end of the era' harry potter
So, the last Midnight Showing is over.  I cried 80% of the time, and was choked up 20% of the time.  But, why crying at all?  Well, I was crying because the whole Snape twist just really gets me and the Pensieve scene was so good.  I was crying because watching everyone put protection charms and spells on Hogwarts was epic.  I was crying because JK Rowling did not spare characters that I love (ie:...
a game of i spy in my room
1.  A Guinness candle on my night table that I bought in Dublin.  It looks like a miniature beer mug with Guinness inside.  Complete with foam wax at the top.  you'd pick it up and drink it if it didn't have a wick sticking out of the foam.  2.  A drawing mannequin (I actually have no idea what it's actually called but this - that's a link - is what it is).  I borrowed it...
rereading the harry potter series
…it's so freaking fun. I will never pretend that I liked reading ten Victorian novels more than the seven novels in the Harry Potter series. No matter how much more pretentious and smart-sounding that would make me.  Yes, Dorian Gray was the best out of those ten, and I may or may not have laughed and cried while reading David Copperfield but the Harry Potter series is just….unf....
things i see on the subway
1.  Two young men, one short and squat the other tall and thin. Both in big baggy pants, boxers showing, you know, the works. Tall one starts rummaging through his backpack. He has his headphones on and is loudly rapping to his music. Takes out a rolled blunt, holds it as if he's keeping it out of the way for something else. He is. He pulls out a deck of cards and puts the blunt back into...
stuck in my head
You know when a song gets stuck in your head not because you just heard it on the radio, but because a single word reminds you of a totally random song? I'm not talking about that kind of song association where you listen to a song and get emotional because it reminds you of your ex-boyfriend or whatever. These songs are just planted in my head the second I look at a word or think about a...
writer's (blogger's?) block
I has it.Don't know why. Don't know what to write about. Maybe people-watching Subway style will help. I thought my community college summer math class would help, but I think I don't really wake up until it's over (8am-10:50am, can you blame me?), so I haven't been really absorbing much at all. Either way, hopefully this writer's/blogger's block will go...